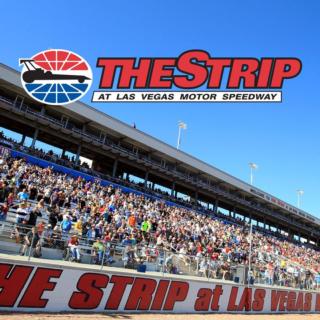 Tuesday June 23, 2020
The Strip at Las Vegas Motor Speedway will rumble to life for the first time since the COVID-19 pandemic shut down events worldwide in March.
The popular O'Reilly Auto Parts Midnight Mayhem program will be the first event to return on Friday night followed by an Open Test and Tune on Saturday.
Recent Headlines
06/04/20

NASCAR announced the next installment of events in its return to racing, featuring races at Pocono Raceway, Indianapolis Motor Speedway, Kentucky Speedway, Bristol Motor Speedway, Texas Motor Speedway, Kansas Speedway and New Hampshire Motor Speedway.

FOX will close out its NASCAR Cup Series season with the *NASCAR Cup Series All-Star Race at Bristol Motor Speedway (Wednesday, July 15 at 8:30 p.m. ET on FS1), while the NASCAR Xfinity Series season on FOX platforms will conclude at Kentucky Speedway (Friday, July 10 at 8:00 p.m. ET on FS1).

05/28/20

Las Vegas Motor Speedway and the American Red Cross are holding another blood drive on Saturday, June 27. The blood drive will run from 10 a.m. until 3 p.m. and be held in the ThriveHive Digital Center in the speedway's infield.

To make an appointment or to learn more, download the American Red Cross Blood Donor App, visit RedCrossBlood.org, call 1-800-RED CROSS (1-800-733-2767) or enable the Blood Donor Skill on any Alexa Echo device.

05/27/20

All NASCAR Whelen All-American Series racing at the Bullring at Las Vegas Motor Speedway is canceled for the remainder of the 2020 season as a result of the lingering uncertainty surrounding the COVID-19 pandemic.

The US Legends Cars Nationals on Oct. 16 and 17 as well as the West Coast Short Track Championships on Nov. 21 remain on the schedule.
More News
Get exclusive deals and event news in your inbox