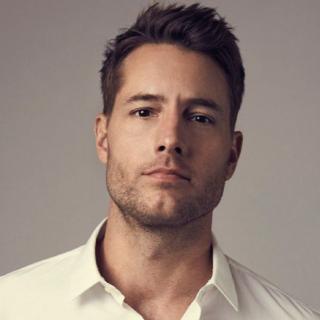 Thursday February 20, 2020
Award-nominated Actor, Director and Producer Justin Hartley, well known for his starring role on the NBC smash hit drama series "This Is Us," will drive the pace car for the Pennzoil 400 Presented by Jiffy Lube at Las Vegas Motor Speedway on Feb. 23.

Hartley, an avid racing fan, has waved the green flag at high-profile races in the past, and will add another experience to his list when he hits the track in Vegas.

"As a fan of NASCAR, and racing in general, I'm very excited to be driving the pace car for the Pennzoil 400," Hartley said. "Being out on a super speedway, surrounded by the best drivers in the world, is an experience you never forget."
Recent Headlines
02/19/20

Defending NASCAR Cup Series champion Kyle Busch is favored to win his hometown Pennzoil 400 presented by Jiffy Lube, according to opening odds from the South Point sportsbook.

Busch, who last won the Pennzoil 400 in 2009, and Kevin Harvick - the Pennzoil 400 champion in 2015 and 2018 - are both 9/2 to take the checkered flag on Feb. 23 at Las Vegas Motor Speedway.

Martin Truex Jr., who won the race in 2017, is 5/1 and two-time Las Vegas spring champ Brad Keselowski (2014 and 2016) is 6/1.

02/18/20

The entries for all three NASCAR races at Las Vegas Motor Speedway have been released, and it promises to be an entertaining 72 hours of action for fans on hand and those watching around the world.

Headlining the racing action is the NASCAR Cup Series Pennzoil 400 presented by Jiffy Lube on Feb. 23.

Two Las Vegas natives - Kurt and Kyle Busch - will look to use home field advantage and bring home the trophy. Kyle - who will pull triple duty over the weekend, racing in the Star Nursery 100 Super Late Model Open Comp on Feb. 20 and hoping to repeat as champion of the Strat 200 NASCAR Gander RV & Outdoors Truck Series race on Feb. 21 - won his lone Pennzoil 400 title in 2009. Kurt is hoping to cross the elusive win off his list.

02/17/20

Race fans expecting to see the annual NASCAR hauler parade on Thursday night can turn their full attention to the Bullring at Las Vegas Motor Speedway.

Due to the rain postponement of the Daytona 500, race-team haulers will not arrive in Las Vegas in time to participate in the parade on Las Vegas Boulevard. Most of the transporters will remain in Daytona Beach for today's race, return to North Carolina to trade out race cars, then make the cross-country trip to Las Vegas.

"We did everything possible to facilitate having the parade," said LVMS president Chris Powell. "Unfortunately, getting 50 or so 18-wheelers from Daytona Beach to North Carolina to Las Vegas in time for the hauler parade simply became a logistical impossibility."

02/14/20

Race fans descending upon Las Vegas Motor Speedway for NASCAR weekend will enjoy four days of racing action and endless entertainment. There's also the chance to help children in need.

The Las Vegas Chapter of Speedway Children's Charities will host several events over the course of the race weekend, and each is an opportunity for patrons to give back to the Las Vegas community.

50/50 Raffle
Throughout race weekend, SCC volunteers will be selling tickets for the SCC Las Vegas 50/50 Raffle. Fifty percent of the jackpot goes to a lucky winner, and the other fifty percent goes to SCC to help local children in need. The grand prize winner will be announced Sunday, Feb. 23 at 2 p.m. and posted on the SCC website and social media accounts.
More News